Give one click and know all the visitor analytics of your website
XeroSEO is the most compatible SEO management software that show you, on a single dashboard, all the SEO information such as visitor Analytic, Website Analysis, Social Network Analysis, Rank and Index analysis, Domain Analysis, Link Analysis, IP Analysis, and Keyword Analysis.
XeroSEO has different features for every section of SEO management.
In this article, I will talk about how you can get all visitor information from this outstanding feature of XeroSEO called Visitor Analytics.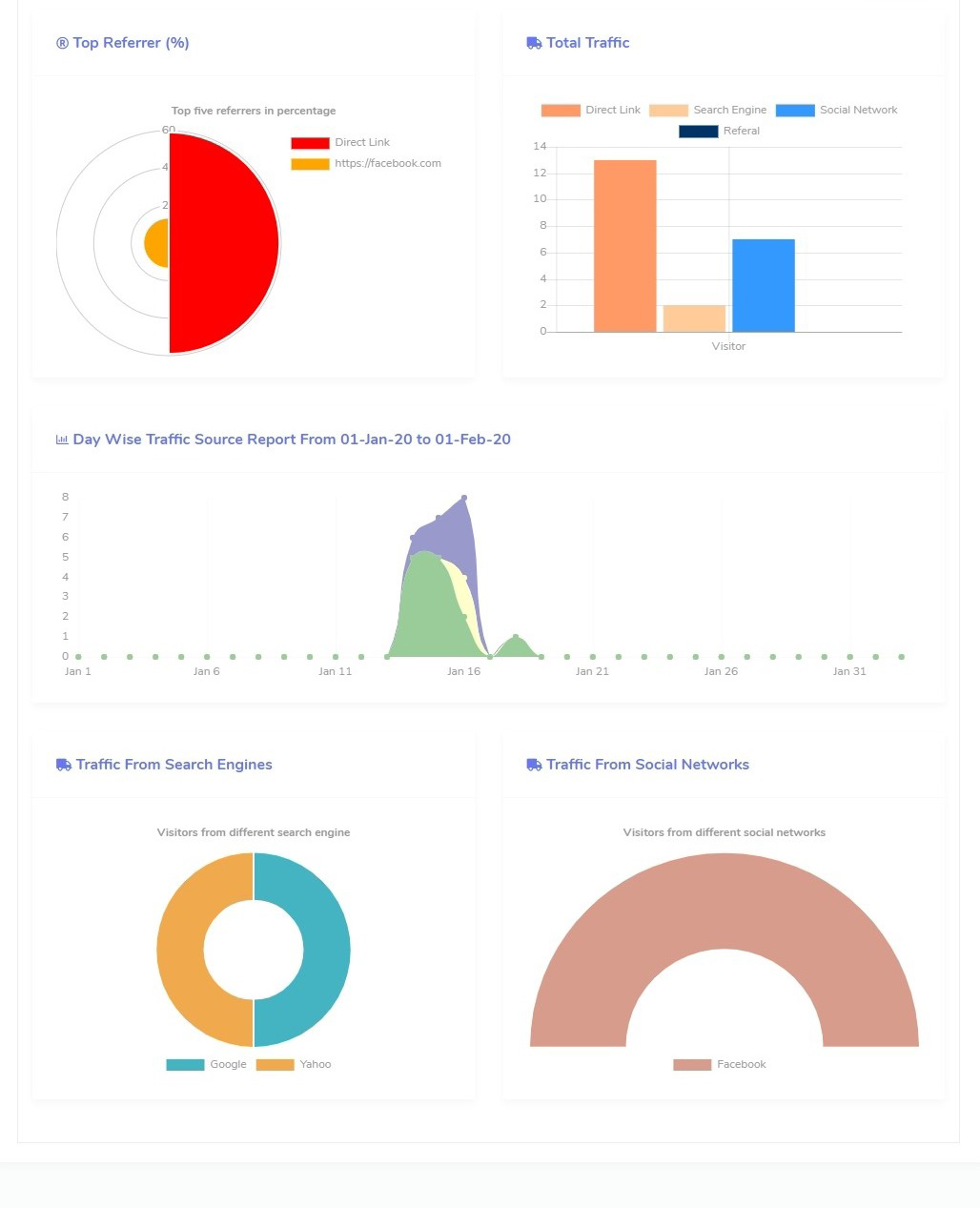 let's say, you have one or many websites, and you want to know the visitor analytics of your sites. The visitor analytics includes page views, unique visitors, bounce rate, average stay time, traffic source, top referrer, visitor type, content overview, country wise report, browser report, OS report, Device report and so on.
In Visitor Analytics feature of XeroSEO, you just have to add the domain names of our websites- you can add as many websites as you want. It will make a list of your websites from where you can select any website anytime to see the visitor analytic of the specific site. You can also delete any website from the list.
By the way, with just one click, the XeroSEO will deliver you the whole report of your visitor analytics on a single interface. That is, you don't have to bounce from one interface to another. Add your domain name, give a click on a single button and see the whole visitors analytic, using XeroSEO is that easy.
When you know visitor analytics of your website, its overall situation will be unfolded before your eyes. Then you will know the weakness and strength of your website and can take action accordingly or hit upon new ideas to get more traffics, and thus make your website more popular. When your website gets popular, your business will bloom automatically.