The benefits of newly arrived ChatPion's add-on WhatsApp E-commerce Order Send Button
ChatPion, the world's best multichannel marketing software, has a robust, full-featured, and standalone Ecommerce store. The Ecommerce store doesn't depend on Facebook Page any longer. And the client can access your Ecommerce store and purchase from your store on browsers, without  Facebook Messenger. Moreover, clients can purchase from your store on browser without signing up and logging in.
The ChatPion's Ecommerce store provides QR codes. And just as a client scans the QR code, the Ecommerce store appears on their mobile phone. And from the Ecommerce store, the client purchases products easily.
Benefits of the Add-on: 
Well, ChatPion has recently introduced a new add-on for Ecommerce store called WhatsApp E-commerce Order Send Button. The add-on notifies the shop owner via WhatsApp when the client finishes a checkout. In other words, the add-on will send the order details– order number, customer info, product info, order status, order URL, payment method, and the amount of tax– to your WhatsApp account.
If you use the add-on, you will get notified via WhatsApp, just as a client gives an order and make payments. Therefore, you don't have to worry about getting notified about new orders when they are not at the office desk before their computers. Without the add-on, to be instantly notified about new orders, you have to always sit before your computer, opening ChatPion. So if you use the newly arrived add-on, you don't need to always check ChatPion to know about new orders. As for your clients, they will be happy to know that you have been learned about their orders.
Using the Add-on:
Using the add-on is very straightforward and plain. In ChatPion's Ecommerce store interface, you just have to enable the ' WhatsApp Send Order Button' by turning on a radio button. Next, you have to give your WhatsApp number. And ChatPion's Ecommerce store itself will take care of everything else for you.
On the other hand, after a customer has placed an order, the client will redirect to the order details page with a successful message and a button called 'Send order in WhatsApp".
To notify you about their orders, they have to click on the button. The moment a client clicks on the button, the client will redirect to WhatsApp with the order details in the chatbox.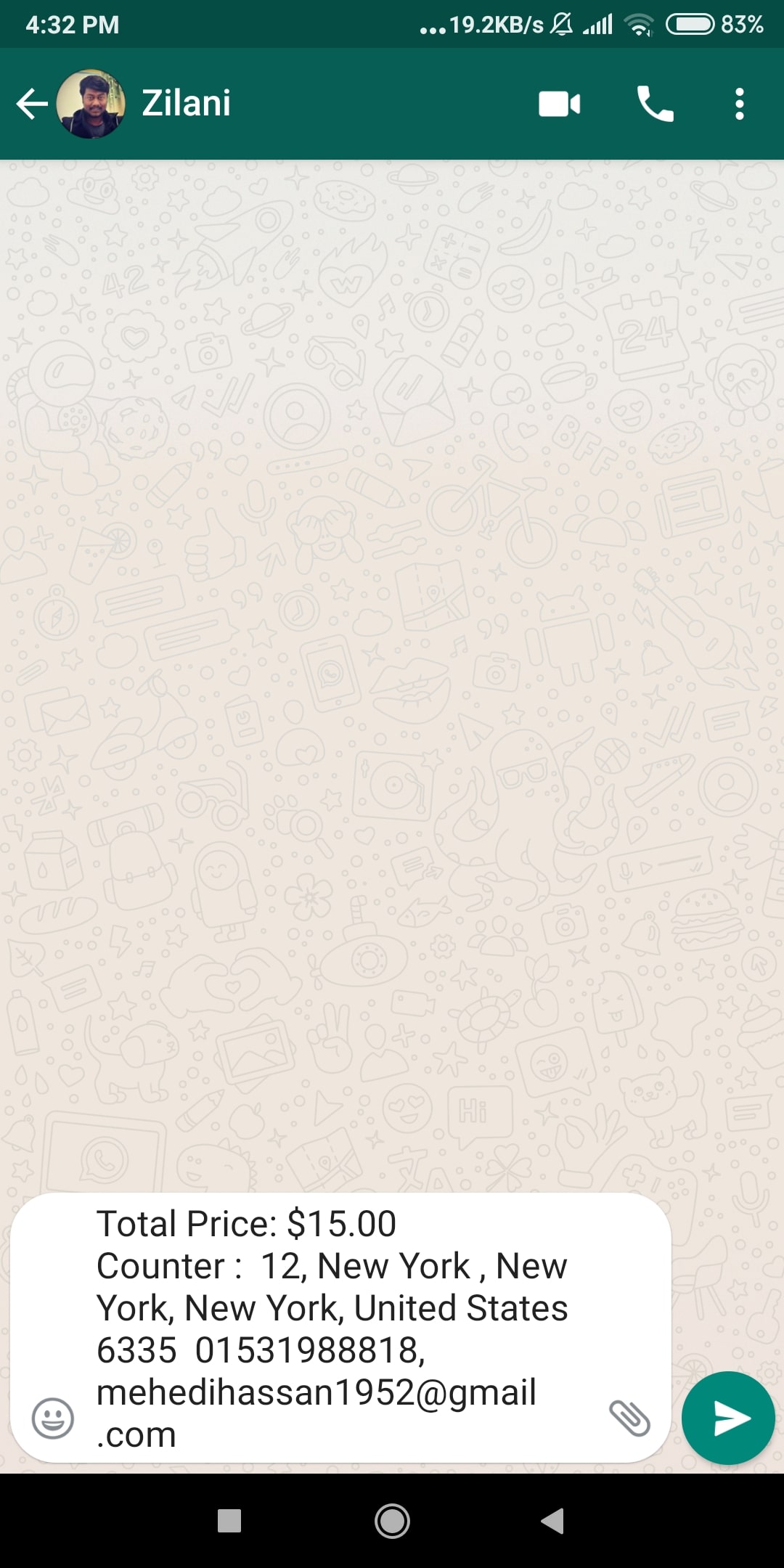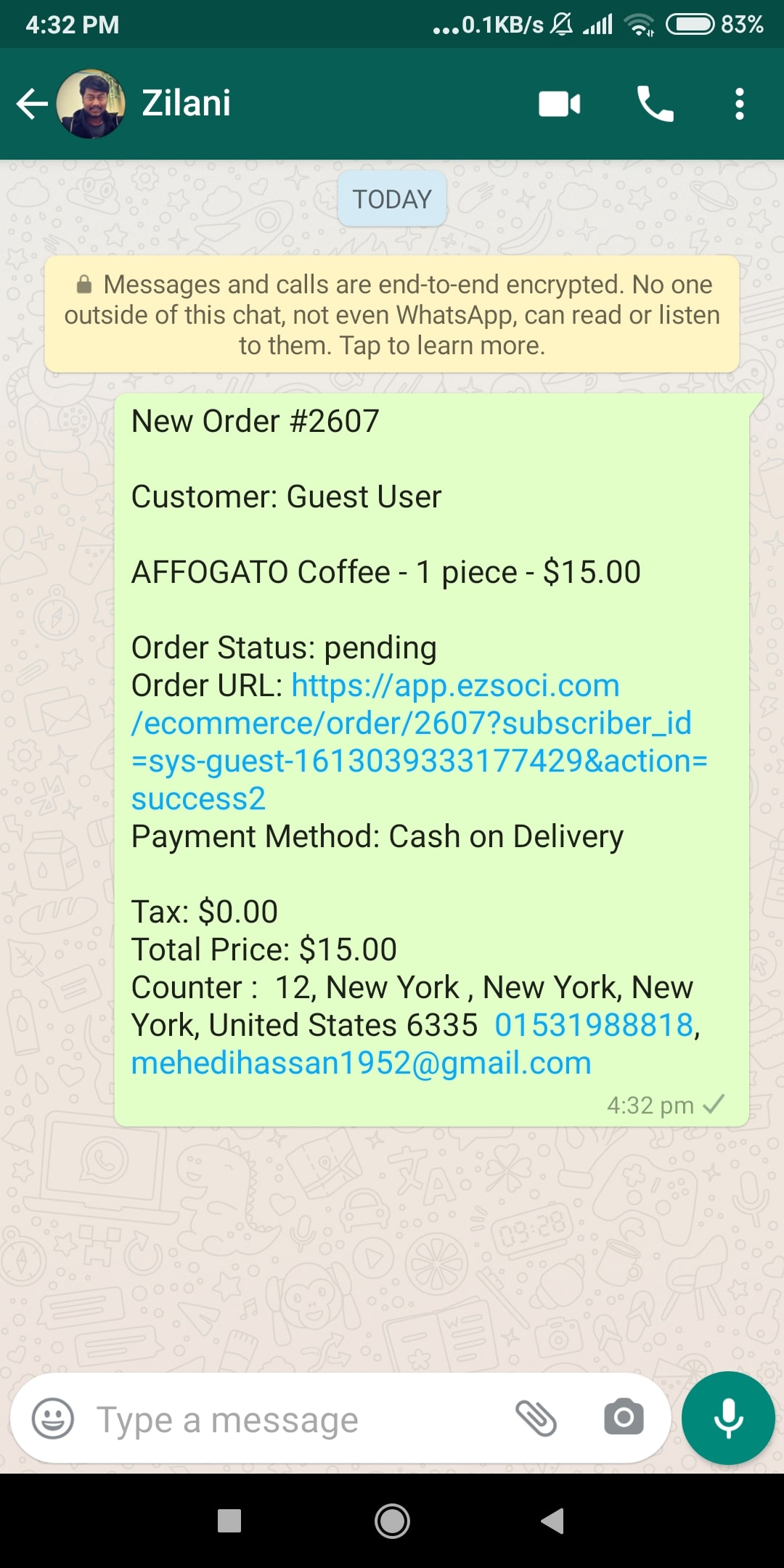 Just as the client clicks on the send button, the order details will be sent to the shop owner like the way we send a text to people via WhatsApp.
To learn more about how to use the add-on, read the blog.
Try the Add-on. I hope you will enjoy it.